In order for us to change your Amazon links, you need to create an Administrator login to your site for us to use. 
In your WordPress dashboard, click Users in the sidebar and then click the Add New button at the top
Use theblogfixer for the Username and info@blogfixer.com for the email.
Ensure box is checked for Send User Notification.
Make sure to select Administrator in the Role drop down menu.
Click the Add New User button.
Note: For security, please do not send us the password you use to login to your dashboard. 
That's It!
Once your credentials have been received and verified, your site will enter a queue to be fix, after which we will send your results via email.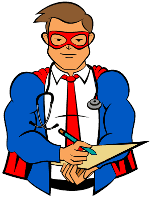 Looking forward to applying your service!