You know the feeling…you're hard at work tackling the million and one tasks that your website requires when BAM! There's the dreaded Google manual penalty email in your inbox. If you don't know what I'm talking about consider yourself insanely lucky – it looks like this: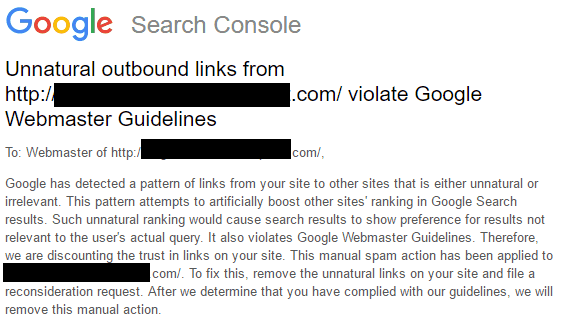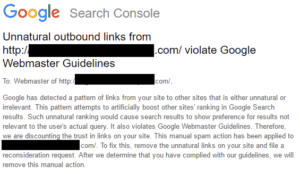 You may be wondering, "Why am I getting this penalty?", "Which link(s) did I forget to NoFollow?" and "How can I get out of this Google jail?". Lucky for you, that's what this post is all about.
First things first, what is NoFollow?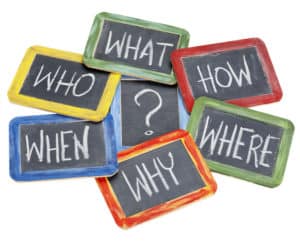 Simply put, a NoFollow link is any link with a rel="nofollow" HTML tag attached to it. This tag essentially 'talks' to search engines and tells them to ignore that link. These tags don't impact your search engine rankings because they don't pass PageRank.
Why does the NoFollow Tag exist?
According to Backlinko.com, Google created the NoFollow tag in 2005 in an effort to "combat blog comment spam". Not long after, other search engines like Bing and Yahoo took notice and adopted it as well. This is because the rise of blogs and the rise of comment spam go hand in hand. Essentially the rise in comment spam led to two main problems (Backlinko.com):
"Spammy sites started to rank really well in Google. This pushed high quality sites out of the search engines"
"Because the tactic worked so well, blog comment spam quickly spun out of control".
So what exactly is a NoFollow Google Penalty?
You are at risk for a manual Google penalty if you have:
Sponsored posts,
Affiliate links,
Product giveaways,
free review items AND haven't included NoFollow on every single link.
Raise your hand if you may have missed rel="nofollow" on even one such link on your WordPress blog. Any unnatural outbound links violate Google Webmaster guidelines and Google won't hesitate to penalize you for missing even ONE NoFollow tag.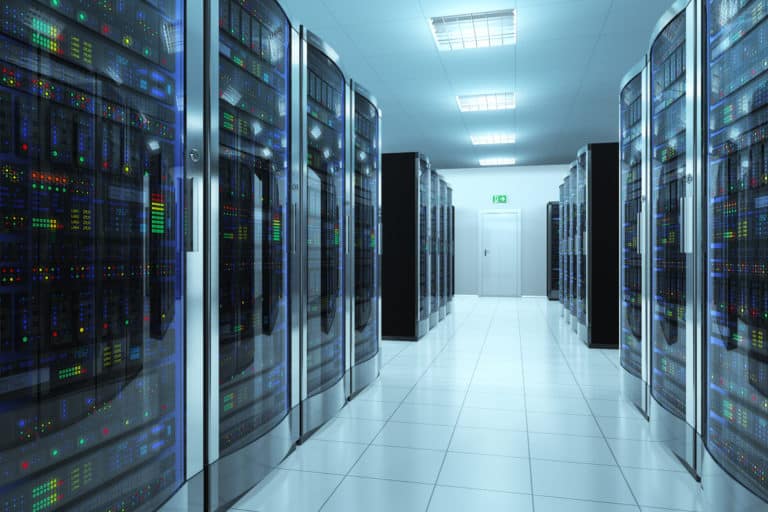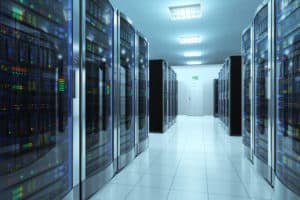 What does this penalty mean for you?
In my experience reversing dozens of Google penalties, I've learned a few things:
Nobody wants to get that email from Google — it's a real productivity killer.
Even one errant link without NoFollow prevents the penalty from being reversed. Google is a bit like the IRS in this way!
Most bloggers have thousands of links Google wants to see NoFollow on.
So adding that simple little tag keeps Google penalties out of your inbox. And if that wasn't reason enough, there are other benefits to adding NoFollow tags to your links – but more about that in a bit.
Let's talk about when you should add NoFollow tags to your links and when you should leave a link alone.
When should you use the NoFollow tag?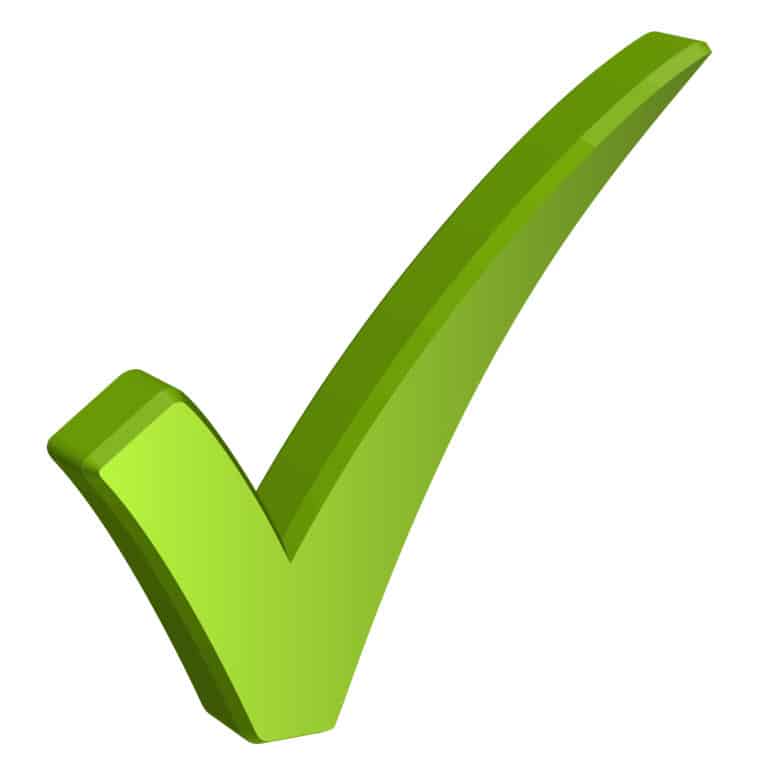 According to The Ahrefs Blog, "If you care about your website's performance in search engines, then knowing when and when not to use nofollowed links isn't just important – it's crucial". You want to "prioritize the building of followed links" while at the same time ensuring you don't get on Google's bad side.
You should pay particular attention to adding the NoFollow tag to the following links:
Paid Links (ALWAYS and I stress ALWAYS, NoFollow paid links)

Why is it SO important to NoFollow paid links?

BeautifulDawnDesigns.net says the reason goes back to Google Guidelines: "Google wants all paid links to be set to nofollow because they do not want those links to influence search results, or to impact the user experience negatively".

This goes back to the main reason that Google created the NoFollow tag in the first place. So definitely focus on these links to reduce your chances for a Google penalty.

Links in Comment Forums (comment links are a huge magnet for spammers)

If you use WordPress or Blogger, then the good news is your comment section is automatically NoFollowed by default
According to Beautifuldawndesigns.net, using NoFollow in your comment section is "good practice. This helps prevent people from spamming your comments because they want a dofollow link".

Links in Advertisements and Sponsored Links

This is especially the case when you have no interest in supporting or endorsing another site.

Links in Press Releases

Again, not all of these links are quality or trust-worthy so you want to make sure you aren't promoting spam on your site.
According to SearchEngineJournal.com the key is being "as natural as possible" with your NoFollow links.
So, what exactly does 'being natural' mean?
It means your link profile should be diverse containing a mix of NoFollow and DoFollow links. Google will zero-in on sites containing only dofollow links and a lopsidedly high percentage of followed backlinks. If your site looks like that then you're basically waving a giant red flag with the words "spam-filled" and "suspicious" on it (and you can say hello to a NoFollow Google Penalty email).
Trust me, you are going to want to avoid setting of the alarm bells at Google Headquarters – the use of NoFollow tags can't be stressed enough (oh, and did I mention The Blog Fixer offers a NoFollow fix? More about that in a bit!).
In addition to avoiding Google jail, there are a few other benefits to using the NoFollow tag on certain links. According to The Ahrefs Blog NoFollow tags:
"…help diversify your link profile"
"…drive traffic, and traffic drives followed links"
"…protect against Google penalties" (as previously mentioned by yours truly)
When should you NOT use the NoFollow tag?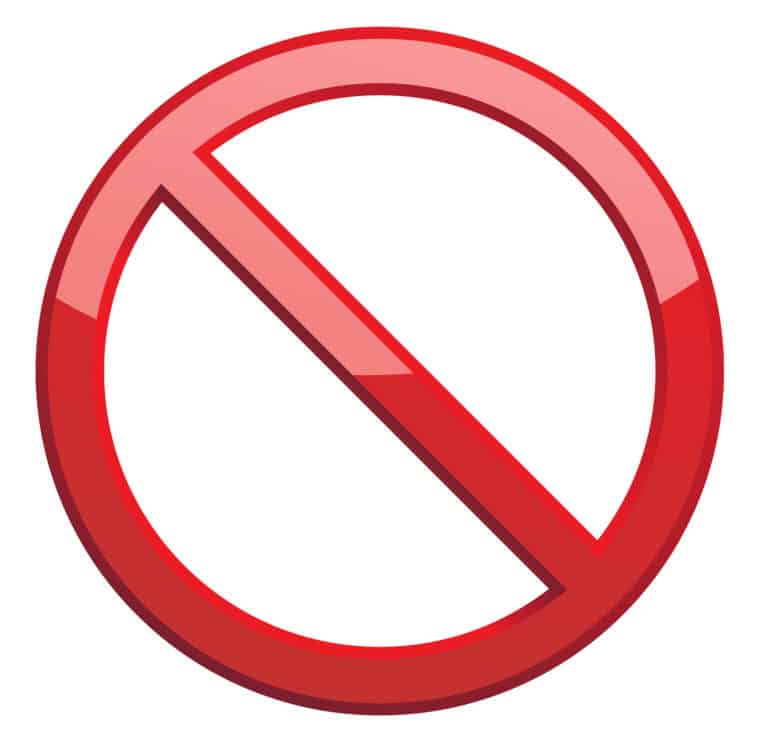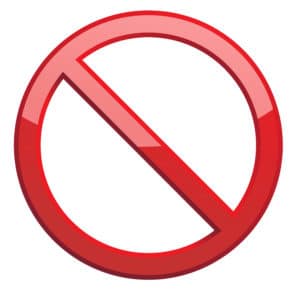 There are also a few key links that you should NEVER use the NoFollow tag on. Brian Dean of Backlinko.com breaks it down like this: "DoFollow links help your search engine rankings. NoFollow links don't." Using the NoFollow tag website-wise may keep you out of Google jail but it will also cost you a  high Google ranking.
NEVER add the NoFollow Tag to: (SearchEngineJournal)
Bylines of authors or guest posters
Links to interviewees
Links in (legitimate) editorial content
You want to make sure that you aren't using the tag on links which help your site. Basically, there needs to be a sprinkling of common sense when using (or not using) the NoFollow tag.
Let's back up a bit and chat about Google TrustRank and how your NoFollow tags can affect it (and why you should care!).
First off, what is Google TrustRank?
Brian Dean from Backlinko.com has a great article outlining Google TrustRank. If you have the time, I'd definitely recommend reading the whole thing but for the purpose of this post, I'll highlight the key parts.
In a nutshell, Google TrustRank "helps Google and other search engines combat web spam" because it "measure so-called "trust signals"…which "evaluate whether or not core ranking signals (like links and content) are legitimate". Google made an official statement explaining TrustRank: "PageRank is the most well known type of trust" therefore "…if you have a lot of very high quality links, then you tent to earn a lot of trust with Google".
That's where TrustRank directly connects to NoFollow tags: it is crucial to use the NoFollow tag on certain links. This allows you to combat the spammy links on your site and maintain the trustworthiness (and therefore the "TrustRank") of your site. TrustRank is somewhat like a "filter" so "if Google sees your links and content as trustworthy, they pass the filter" (Backlinko.com). On the flip side, if your links are not viewed as trustworthy then Google TrustRank will block them and lower your TrustRank.
Curious about where your site lands on Google's TrustRank? Your best bet would be to check out the Moz metric called "MozTrust". Click on this link from Moz.com to learn more about how their tool works and to see how your site stacks up.
How can you see if a link is NoFollow?
Ok, back to your NoFollow needs. You have two options to find out which of the links on your site are NoFollow. You can go the manual route and do it yourself OR you can use a NoFollow plugin to do it for you.
How to Check NoFollow Tags Manually in HTML:
Start by hitting the right click button on your browser. You want to find and click on 'view page source'.
Once you've done that, find the link in the HTML on that page.
You will see one of two things (1) a "rel="nofollow" tag meaning the link is nofollowed (2) no tag meaning the link is dofollow (it's just that simple!)
You can also go the route of using a plugin.
Here's a breakdown of some of the best WordPress plugins available:
Ultimate NoFollow
Link:
What does it do?
This plugin allows you to control all of your NoFollow links on your website (like most of the others on this list). It's a very popular plugin with active installs numbering more than 40,000.
How much does it cost? FREE.
Pros:
According to Wpvivid.com, this plugin is "by far one of the most feature-rich and flexible plugins".
Roadtoblogging.com states that "If you're looking for a simple plugin that lets you add a nofollow link, this is the one you should choose".

Access to NoFollow shortcodes, nofollow option for individual/collective blogroll links

Ability to NoFollow all links in your comment forum

Ability to manually add the NoFollow tag individually or based on a category
Cons:
Not automatic, have to add the NoFollow links yourself

Not compatible with Gutenberg as of yet
NoFollow for External Link
Link:  NoFollow Manager
What does it do?
This plugin automatically add the NoFollow tag to all of your external links.
How much does it cost? FREE.
Pros:
Perfect if you want to automatically unfollow all your external links (NOT something I would necessarily recommend, however)

Gives you the ability to remove certain links from having the NoFollow tag added

Adds the NoFollow tag to past, present and future external links
Cons:
Only for your external links

No option to do it manually like other plugins on this list
WP Link Status Pro
Link: WP Link Status Pro
What does it do?
According to Formget.com, this plugin is "the best". Comes with multiple features including changing URLs, anchor text, managing your  NoFollow tags, and has better than average configuration features. Allows you to manage your site's NoFollow tags "to make your site more natural". It gives you the ability to "replace and redirect" links if you need to make changes. A great feature of this plugin is that you can run it in background mode and can perform multiple scans at the same time with different configurations.
How much does it cost?
You have two options: (1) 6 months with support for $20

(2) 12 months with support for $26
Title and NoFollow for Links
What does it do?
Allows you to manually add nofollow tags to both internal and external links.
How much does it cost? FREE.
Pros:
10,000 active installations

Described as the plugin "for people who like manual work" (

https://wpvivid.com/nofollow-link-plugins.html

)

Ability to pick and choose which external links you add the NoFollow link to

Allows you to add the NoFollow tags on both internal and external links

Ability to include a title when you add a link and make it NoFollow
Cons:
Not compatible with Gutenberg

If you're looking for a plugin to do the work for you automatically, then this is not the one for you
MozBar Chrome Browse Extension
Link: MozBar
What does it do?
MozBar finds NoFollow tags as part of its many features, so if all you need is an extension to find your nofollow tags then you'll be getting more than you need here

Moz describes its extension as "The all-in-one SEO tool for research on the go"
How much does it cost?
You can use the free version or opt for the Pro version which is available with a paid subscription
How to Add NoFollow to a link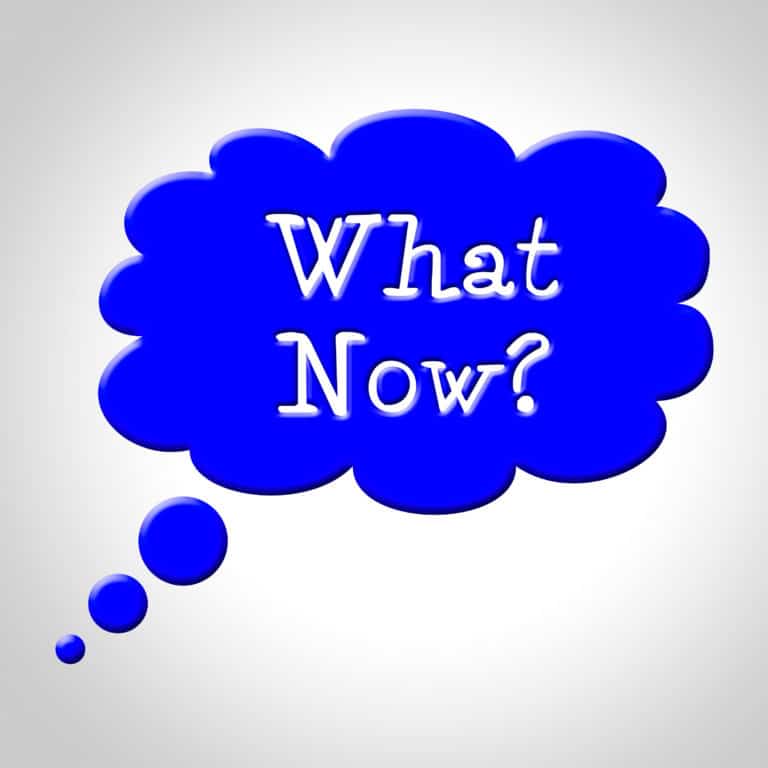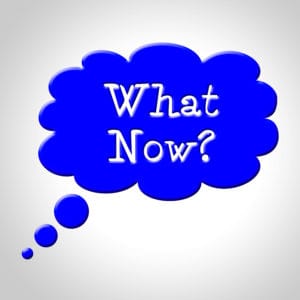 Ok, now you're in the home stretch – you know which links need to be NoFollowed, you know which links are or are not NoFollowed – now it's time to add the tag to those links! You might be asking yourself "How?". Again, you have two options: 1) Manually do it yourself or 2) Have a service do it for you.
Introducing The Blog Fixer's NoFollow Fix
Want to stay out of Google Jail? I'm guessing the answer is a resounding "YES!". The Blog Fixer's NoFollow Fix protects your blog from a Google manual penalty quickly so you can keep doing what you love. Nofollow thousands of sponsored and affiliate links on your WordPress blog in less time than it takes to thoroughly update one post.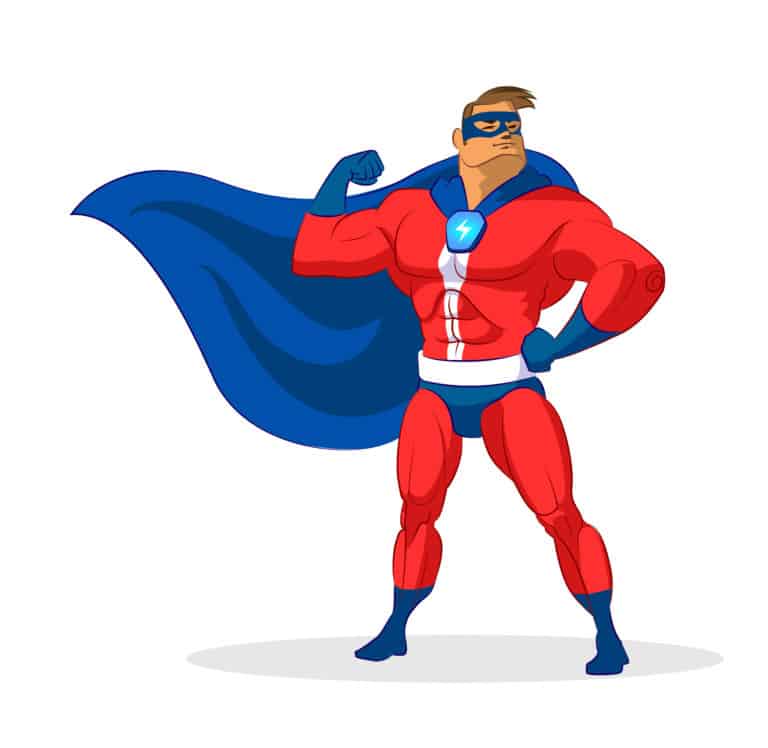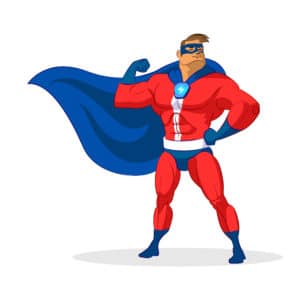 So, how does this work exactly?
The Blog Fixer is a complex plugin that can change just about anything throughout your entire blog, as long as you tell it a few rules to follow. The Blog Fixer team (real people) will run the Nofollow Fix function of the plugin on your blog so that you barely have to think at all. Then with the optional Live Fix subscription, the plugin will continue to protect you from the manual Google penalties with every post you write — without you having to lift a finger or remember a thing (a BIG upgrade from the plugins and extensions previously outlined).
Click here to purchase or to learn more!