Looking to replace Amazon Associates Link Builder links? Want to see if your site will be affected by its shutdown? Read on.
---
UPDATE – We now offer support for those that were using the Amazon Link plugin as well.
---
Amazon recently announced that their plugin, the Amazon Associates Link Builder (AALB), will no longer work on March 9, 2020. This has left people wondering "What now??" (And we have the emails to prove it.)
If you have ever used the AALB, anything you've ever built with it will break. Amazon is not providing any bulk means of updating these links, and they will no longer be providing support.

Even if you haven't used it recently or didn't plan on using it in the future, you could end up with lost revenue.
Manually Replacing Amazon Associates Link Builder Links
You can go ahead and replace AALB links manually – and it is a good idea to do so if you've only used the plugin a few times. To do that you'll have to find the code on each page that has an AALB build. It looks something like this:
[amazon_link asins='B01N6QBJG0,B0048IH3VE,B07KXR63ZF,B07DQCJ84X,B07C6BW656,B07K52GQLT' template='ProductCarousel' store='AFFILIATE_ID' marketplace='US' link_id='f148a711-178d-4027-86c0-d8ed6c28d742']
Each of those ASINs will have to be converted to a permanent link to the Amazon product you were featuring. To do this:
Go into any post in which you've added a link from the plugin
Find the [amazon_link} shortcode and take note of the asins
For each asin, add a link to the post with the URL "https://www.amazon.<marketplace>/dp/<ASIN>?th=1&psc=1&tag=<store-id>&linkCode=alb". (Take care to replace <marketplace>, <ASIN>, and <store-id>.
Delete the shortcode
Save the post.
Automatically Replacing Amazon Associates Link Builder Links (aka Easy Button!)
If you don't have the time or technical know-how to do that – fear not!
Have The Blog Fixer do it for you!
We are offering a new Amazon Associates Link Builder Replacement fix that will convert those AALB builds to something new, permanent, and still affiliated with you on your website. No more long-term plugin dependence for that revenue. No more worrying about a plugin remaining active, keeping developer support, being supported by Amazon, conflicting with another plugin…
FAQs
How do I know if I have used AALB (or Amazon Link)?
Go to your Plugins list in WordPress and see if Amazon Associates Link Builder (or Amazon Link) is installed. If it is and it is active, chances are that you have used it.
---
How are things going to look after the conversion?
You will have a choice when you sign up for the fix. With AALB it looked like this: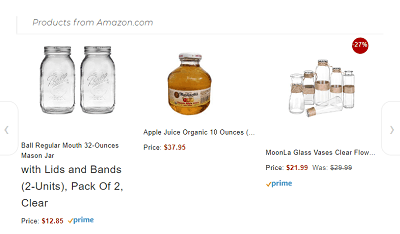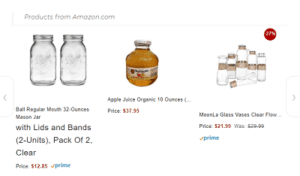 Now, you have three options.
List of Text Links – this option takes up the least amount of space.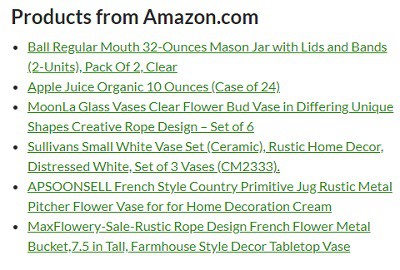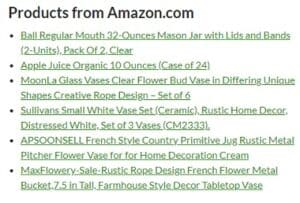 Image and Text Links – a display similar to the AALB look.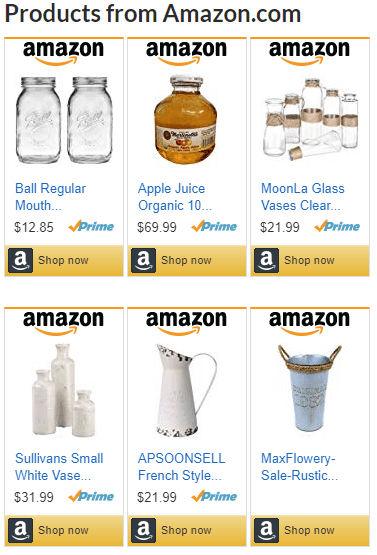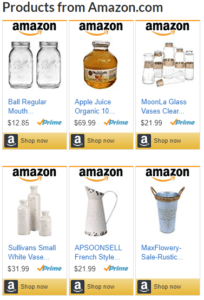 Native Ads – A new look with live product ratings.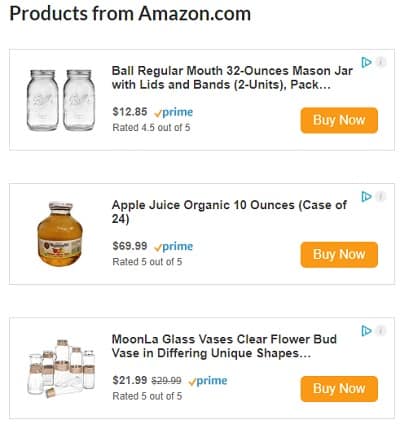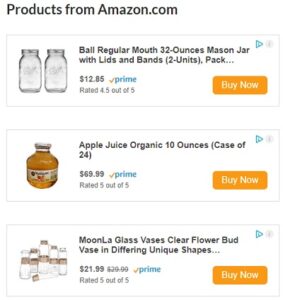 ---
Why are the links from this plugin broken?
The AALB plugin relies on the Amazon API to generate the links on your site. Amazon is retiring version 4.0 of their Product Advertising API in favor of the much newer 5.0 (known as PA API 5). Any plugin that relies on that old version needs to upgrade their code in order to continue to use the API functionality. For whatever reason, the AALB authors have chosen not to perform that code upgrade.
---
Can I switch to a different plugin?
While there are other plugins that did upgrade to PA API 5, you would need to switch the old AALB shortcodes over to a format supported by one of those, so there is still plenty of manual work involved. We recommend switching over to using manually generated affiliate links from Amazon's SiteStripe tool, removing your Amazon revenue's dependence on a plugin altogether and the possibility that the one you choose will opt not to support the next sweeping API change Amazon decides to make.
---
How do I do the automatic conversion?
You don't have to. Once you purchase the fix, we will do the technical work for you – no software to learn!
---
Will I need to keep The Blog Fixer plugin installed in order to keep the links up and running?
Nope! Once the conversion is done the links will work with or without us.
---
Will this help me build more Amazon link ads like this in the future?
No, this fix converts the old ones you have built. Amazon SiteStripe is Amazon's tool for building these links going forward (but it won't convert your old ones.)
---
Do you support conversions from any other plugins that rely on the old Amazon API?
Yes, we are also supporting conversions from the Amazon Link plugin.
---
Where do I get this??